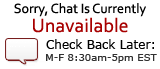 Table Top Lecterns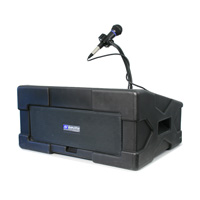 View Item
Ampli-Pod Podium PA
$1,781.98
CAD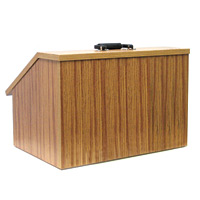 View Item
EZ Speak Folding Lectern
From:
$382.98
CAD

View Item
Modular Tabletop Lectern and Media Cart Base
From:
$232.98
CAD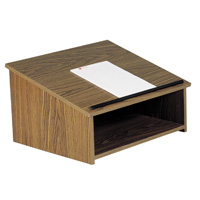 View Item
Table Top Lectern - NON SOUND
$140.98
CAD

View Item
Victoria Tabletop Lectern
From:
$2,307.98
CAD
Table Top Lecterns
Our Table Top Lecterns provide a portable alternative to heavy, full-sized floor lecterns. Simply carry your lectern to your classroom, auditorium or conference room, set it down on a table, and start speaking. Many of our table top lecterns feature spacious storage compartments for equipment and notes, as well as built-in speakers, amplifiers and sound systems to project your message far and wide. Choose one of our attractive table top lectern designs and get many of the key benefits of a full-sized lectern in a durable, compact package.