Acoustical Wall Panels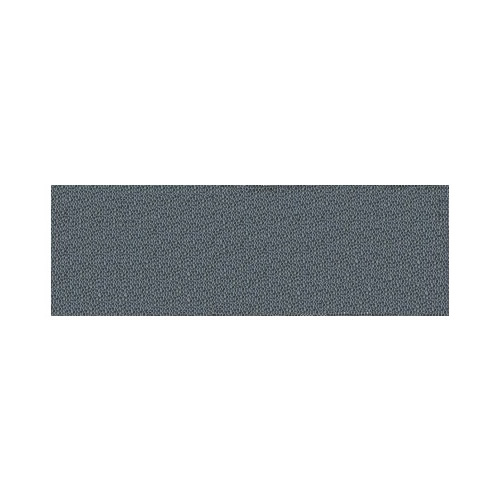 (Scroll over the thumbnails to view larger images)
0
Be the first to review this product.


Write a Review »

- Or -
Acoustical Wall Panels are perfect for use in educational and religious facilities, gymnasiums, auditoriums or offices. Mount these functional yet attractive wall panels anywhere sound deadening is desired or when you need a great tackable display surface that will accept thumbtacks, staples and push pins for many years of use. Pin, tack or staple artwork, notes, presentations, photos etc., to these durable fabric covered panels. These come in twelve different sizes: Six lenghts & two thicknesses and 30 colors. The percentage of sound absorbed is dependent upon the thickness chosen. All panels are 22 inches high (or wide in the vertical option). Choose from ¾ inch to 1½ inch, closed-cell honeycomb board panels covered with 2 layers of fiberglass facing then covered with stitch-bonded polyester fabric. Every panel includes mounting brackets and hardware. These panels are also the perfect way to create informational displays.
Six sizes
Two depths
30 colors
Sound absorbing
Tackable with pins, staples, thumb tacks
Easy Installation, comes Fully Assembled with Bracket
Mounts Horizontally or Vertically (choose at time of purchase)
Built To Last
Made in USA
3 Year Warranty
76% Recycled Material
You May Also Like
For your reference:
This item is also sometimes listed under the following manufacturer numbers
WPD42DB, WPD42DG, WPD42DM, WPD42DN, WPD42DO, WPD42DR, WPD42DS, WPD42DT, WPD42DW, WPD42DX, WPD42DY, WPD42EB, WPD42EG, WPD42EM, WPD42EN, WPD42EO, WPD42EW, WPD42SB, WPD42SG, WPD42SM, WPD42SN, WPD42SO, WPD42SW, WPD42SX, WPD54DB, WPD54DG, WPD54DM, WPD54DN, WPD54DO, WPD54DR, WPD54DS, WPD54DT, WPD54DW, WPD54DX, WPD54DY, WPD54EB, WPD54EG, WPD54EM, WPD54EN, WPD54EO, WPD54EW, WPD54SB, WPD54SG, WPD54SM, WPD54SN, WPD54SO, WPD54SW, WPD54SX, WPD66DB, WPD66DG, WPD66DM, WPD66DN, WPD66DO, WPD66DR, WPD66DS, WPD66DT, WPD66DW, WPD66DX, WPD66DY, WPD66EB, WPD66EG
, WPD66EM, WPD66EN, WPD66EO, WPD66EW, WPD66SB, WPD66SG, WPD66SM, WPD66SN, WPD66SO, WPD66SW, WPD66SX, WPD74DB, WPD74DG, WPD74DM, WPD74DN, WPD74DO, WPD74DR, WPD74DS, WPD74DT, WPD74DW, WPD74DX, WPD74DY, WPD74EB, WPD74EG, WPD74EM, WPD74EN, WPD74EO, WPD74EW, WPD74SB, WPD74SG, WPD74SM, WPD74SN, WPD74SO, WPD74SW, WPD74SX, WPD82DB, WPD82DG, WPD82DM, WPD82DN, WPD82DO, WPD82DR, WPD82DS, WPD82DT, WPD82DW, WPD82DX, WPD82DY, WPD82EB, WPD82EG, WPD82EM, WPD82EN, WPD82EO, WPD82EW, WPD82SB, WPD82SG, WPD82SM, WPD82SN, WPD82SO, WPD82SW, WPD82SX, WPD90DB, WPD90DG, WPD90DM, WPD90DN, WPD90DO, WPD90DR, WPD90DS, WPD90DT, WPD90DW, WPD90DX, WPD90DY, WPD90EB, WPD90EG, WPD90EM, WPD90EN, WPD90EO, WPD90EW, WPD90SB, WPD90SG, WPD90SM, WPD90SN, WPD90SO, WPD90SW, WPD90SX, WPDH42DB, WPDH42DG, WPDH42DM, WPDH42DN, WPDH42DO, WPDH42DR, WPDH42DS, WPDH42DT, WPDH42DW, WPDH42DX, WPDH42DY, WPDH42EB, WPDH42EG, WPDH42EM, WPDH42EN, WPDH42EO, WPDH42EW, WPDH42SB, WPDH42SG, WPDH42SM, WPDH42SN, WPDH42SO, WPDH42SW, WPDH42SX, WPDH54DB, WPDH54DG, WPDH54DM, WPDH54DN, WPDH54DO, WPDH54DR, WPDH54DS, WPDH54DT, WPDH54DW, WPDH54DX, WPDH54DY, WPDH54EB, WPDH54EG, WPDH54EM, WPDH54EN, WPDH54EO, WPDH54EW, WPDH54SB, WPDH54SG, WPDH54SM, WPDH54SN, WPDH54SO, WPDH54SW, WPDH54SX, WPDH66DB, WPDH66DG, WPDH66DM, WPDH66DN, WPDH66DO, WPDH66DR, WPDH66DS, WPDH66DT, WPDH66DW, WPDH66DX, WPDH66DY, WPDH66EB, WPDH66EG, WPDH66EM, WPDH66EN, WPDH66EO, WPDH66EW, WPDH66SB, WPDH66SG, WPDH66SM, WPDH66SN, WPDH66SO, WPDH66SW, WPDH66SX, WPDH74DB, WPDH74DG, WPDH74DM, WPDH74DN, WPDH74DO, WPDH74DR, WPDH74DS, WPDH74DT, WPDH74DW, WPDH74DX, WPDH74DY, WPDH74EB, WPDH74EG, WPDH74EM, WPDH74EN, WPDH74EO, WPDH74EW, WPDH74SB, WPDH74SG, WPDH74SM, WPDH74SN, WPDH74SO, WPDH74SW, WPDH74SX, WPDH82DB, WPDH82DG, WPDH82DM, WPDH82DN, WPDH82DO, WPDH82DR, WPDH82DS, WPDH82DT, WPDH82DW, WPDH82DX, WPDH82DY, WPDH82EB, WPDH82EG, WPDH82EM, WPDH82EN, WPDH82EO, WPDH82EW, WPDH82SB, WPDH82SG, WPDH82SM, WPDH82SN, WPDH82SO, WPDH82SW, WPDH82SX, WPDH90DB, WPDH90DG, WPDH90DM, WPDH90DN, WPDH90DO, WPDH90DR, WPDH90DS, WPDH90DT, WPDH90DW, WPDH90DX, WPDH90DY, WPDH90EB, WPDH90EG, WPDH90EM, WPDH90EN, WPDH90EO, WPDH90EW, WPDH90SB, WPDH90SG, WPDH90SM, WPDH90SN, WPDH90SO, WPDH90SW, WPDH90SX, WPS42DB, WPS42DG, WPS42DM, WPS42DN, WPS42DO, WPS42DR, WPS42DS, WPS42DT, WPS42DW, WPS42DX, WPS42DY, WPS42EB, WPS42EG, WPS42EM, WPS42EN, WPS42EO, WPS42EW, WPS42SB, WPS42SG, WPS42SM, WPS42SN, WPS42SO, WPS42SW, WPS42SX, WPS54DB, WPS54DG, WPS54DM, WPS54DN, WPS54DO, WPS54DR, WPS54DS, WPS54DT, WPS54DW, WPS54DX, WPS54DY, WPS54EB, WPS54EG, WPS54EM, WPS54EN, WPS54EO, WPS54EW, WPS54SB, WPS54SG, WPS54SM, WPS54SN, WPS54SO, WPS54SW, WPS54SX, WPS66DB, WPS66DG, WPS66DM, WPS66DN, WPS66DO, WPS66DR, WPS66DS, WPS66DT, WPS66DW, WPS66DX, WPS66DY, WPS66EB, WPS66EG, WPS66EM, WPS66EN, WPS66EO, WPS66EW, WPS66SB, WPS66SG, WPS66SM, WPS66SN, WPS66SO, WPS66SW, WPS66SX, WPS74DB, WPS74DG, WPS74DM, WPS74DN, WPS74DO, WPS74DR, WPS74DS, WPS74DT, WPS74DW, WPS74DX, WPS74DY, WPS74EB, WPS74EG, WPS74EM, WPS74EN, WPS74EO, WPS74EW, WPS74SB, WPS74SG, WPS74SM, WPS74SN, WPS74SO, WPS74SW, WPS74SX, WPS82DB, WPS82DG, WPS82DM, WPS82DN, WPS82DO, WPS82DR, WPS82DS, WPS82DT, WPS82DW, WPS82DX, WPS82DY, WPS82EB, WPS82EG, WPS82EM, WPS82EN, WPS82EO, WPS82EW, WPS82SB, WPS82SG, WPS82SM, WPS82SN, WPS82SO, WPS82SW, WPS82SX, WPS90DB, WPS90DG, WPS90DM, WPS90DN, WPS90DO, WPS90DR, WPS90DS, WPS90DT, WPS90DW, WPS90DX, WPS90DY, WPS90EB, WPS90EG, WPS90EM, WPS90EN, WPS90EO, WPS90EW, WPS90SB, WPS90SG, WPS90SM, WPS90SN, WPS90SO, WPS90SW, WPS90SX, WPSH42DB, WPSH42DG, WPSH42DM, WPSH42DN, WPSH42DO, WPSH42DR, WPSH42DS, WPSH42DT, WPSH42DW, WPSH42DX, WPSH42DY, WPSH42EB, WPSH42EG, WPSH42EM, WPSH42EN, WPSH42EO, WPSH42EW, WPSH42SB, WPSH42SG, WPSH42SM, WPSH42SN, WPSH42SO, WPSH42SW, WPSH42SX, WPSH54DB, WPSH54DG, WPSH54DM, WPSH54DN, WPSH54DO, WPSH54DR, WPSH54DS, WPSH54DT, WPSH54DW, WPSH54DX, WPSH54DY, WPSH54EB, WPSH54EG, WPSH54EM, WPSH54EN, WPSH54EO, WPSH54EW, WPSH54SB, WPSH54SG, WPSH54SM, WPSH54SN, WPSH54SO, WPSH54SW, WPSH54SX, WPSH66DB, WPSH66DG, WPSH66DM, WPSH66DN, WPSH66DO, WPSH66DR, WPSH66DS, WPSH66DT, WPSH66DW, WPSH66DX, WPSH66DY, WPSH66EB, WPSH66EG, WPSH66EM, WPSH66EN, WPSH66EO, WPSH66EW, WPSH66SB, WPSH66SG, WPSH66SM, WPSH66SN, WPSH66SO, WPSH66SW, WPSH66SX, WPSH74DB, WPSH74DG, WPSH74DM, WPSH74DN, WPSH74DO, WPSH74DR, WPSH74DS, WPSH74DT, WPSH74DW, WPSH74DX, WPSH74DY, WPSH74EB, WPSH74EG, WPSH74EM, WPSH74EN, WPSH74EO, WPSH74EW, WPSH74SB, WPSH74SG, WPSH74SM, WPSH74SN, WPSH74SO, WPSH74SW, WPSH74SX, WPSH82DB, WPSH82DG, WPSH82DM, WPSH82DN, WPSH82DO, WPSH82DR, WPSH82DS, WPSH82DT, WPSH82DW, WPSH82DX, WPSH82DY, WPSH82EB, WPSH82EG, WPSH82EM, WPSH82EN, WPSH82EO, WPSH82EW, WPSH82SB, WPSH82SG, WPSH82SM, WPSH82SN, WPSH82SO, WPSH82SW, WPSH82SX, WPSH90DB, WPSH90DG, WPSH90DM, WPSH90DN, WPSH90DO, WPSH90DR, WPSH90DS, WPSH90DT, WPSH90DW, WPSH90DX, WPSH90DY, WPSH90EB, WPSH90EG, WPSH90EM, WPSH90EN, WPSH90EO, WPSH90EW, WPSH90SB, WPSH90SG, WPSH90SM, WPSH90SN, WPSH90SO, WPSH90SW, WPSH90SX
...
Show All