Egan™ EganSystem 202 - Lower Track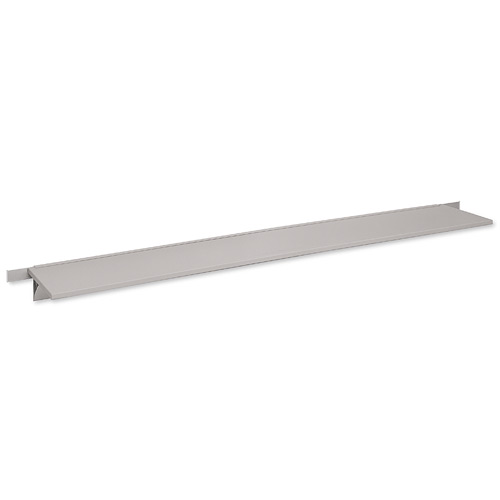 Image May Not Reflect Selected Options
Be the first to review this product.


Write a Review »

- Or -
Typically mounted at 29" high from the floor, an EganSystem lower track can support a variety of functional accessories. The Versa Presentation Rail is a handy lower-track solution designed to support presentation material including VersaBoards, SimpleBoards, and EganSystem Boards. A Reference Shelf can be positioned at any location along the lower track to hold reference material. An appropriate length of track and end caps are included with both items.
Both a Versa Presentation Rail and a Reference Shelf are available.
For the Presentation Rail, specify length.
For the Reference Shelf/Presentation Rail combination, select length and either Etex rail finish or wood veneer finish.
Ships with an EganCloth and red, green, brown, and black markers.
Models EVPR36, EVPR48, and EVPR60 are available for Instant Ship.
This item can be customized in many ways beyond the options listed on this page, please call for more information.
ATTENTION: Please note that Egan products may not be returned unless defective.
You May Also Like
For your reference:
This item is also sometimes listed under the following manufacturer numbers
ESR36BL, ESR36BO, ESR36CH, ESR36CL, ESR36DO, ESR36EM, ESR36GR, ESR36LO, ESR36MA, ESR36MO, ESR36MP, ESR36PT, ESR36PY, ESR36SL, ESR36SN, ESR36TA, ESR36WA, ESR48BL, ESR48BO, ESR48CH, ESR48CL, ESR48DO, ESR48EM, ESR48GR, ESR48LO, ESR48MA, ESR48MO, ESR48MP, ESR48PT, ESR48PY, ESR48SL, ESR48SN, ESR48TA, ESR48WA, ESR60BL, ESR60BO, ESR60CH, ESR60CL, ESR60DO, ESR60EM, ESR60GR, ESR60LO, ESR60MA, ESR60MO, ESR60MP, ESR60PT, ESR60PY, ESR60SL, ESR60SN, ESR60TA, ESR60WA, ESR72BL, ESR72BO, ESR72CH, ESR72CL, ESR72DO, ESR72EM, ESR72GR, ESR72LO, ESR72MA, ESR72MO
, ESR72MP, ESR72PT, ESR72PY, ESR72SL, ESR72SN, ESR72TA, ESR72WA, EVPR36, EVPR48, EVPR60
...
Show All