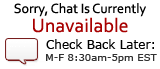 Removable Letter Panels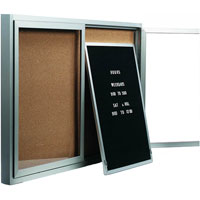 View Item
Removable Letter Panels for Enclosed Bulletin Boards
From:
$63.98
CAD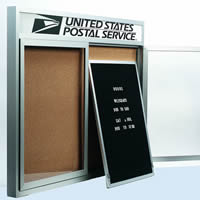 View Item
Removable Letter Panels for Enclosed Red Oak Bulletin Boards with Headers
From:
$63.98
CAD
Removable Letter Panels
Our Removable Letter Panel Inserts enable you to turn selected sections of your indoor and outdoor Enclosed Bulletin Boards into customizable Directory Letter Boards. These panels come in multiple surfaces, frames, colors and sizes to help you make a memorable impression in any environment. Buy a panel today and post up your custom messages, announcements, bulletins and informational directories to keep visitors informed in your office building, school, country club, or business establishment.